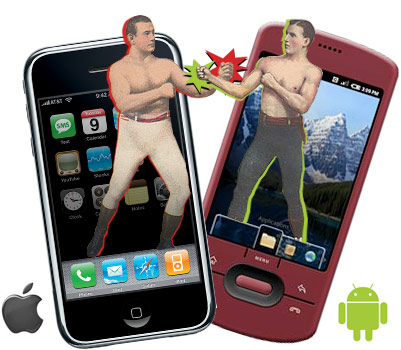 Why doesn't this surprise us…..
Although they were once Thor-like with the Mjolnir of the ban hammer, Apple has become much more sparing and reluctant to ban apps outright from the App Store in recent months… a sea change that can probably be leveled more at Cupertino's belated but common sense clarification of the App Store approval guidelines.
Bans still happen, though: an emulator here, a program tapping private APIs there, but these days, Apple's bans are a lot less sensational than they once were. That's what makes Apple's latest ban so puzzling: they decided to ban a small Danish magazine app about Google's Android OS from the App Store.
Why? According to the CEO of publisher Mediaprovider, his conversation with Apple about the app went something like this:
"So what's the problem?" Dixon asked, knowing full well what the problem was.

"You know… your magazine," replied the Apple rep, who identified himself only as Richard. "It's just about Android…. we can't have that in our App Store."
Although this wouldn't be a surprising ban a year ago, these days, it seems more like Richard was being a little overzealous than official Apple policy against informational Android apps to us: after all, the App Store has several apps dedicated to competing products, such as Windows 7. Granted, the war between iOS and Android these days is a lot more heated than the one between Windows and OS X — largely because Apple recognizes that mobile is the future of computing, and desktop OSes are the past — but Apple already knows that Android will eventually dominate iOS when it comes to total marketshare. Why ban an app aboutAndroid, then? Apple's not concerned with total domination of the market… just the domination of the slice of the market that matters most.
Apple iPhone, iPod, And Mac Repair Middlesbrough, Sunderland, Gateshead, South Shields, Darlington, Durham, Hartlepool.