Macbook Repair Newcastle
Macbook Repair Newcastle, Sunderland, Tyne and Wear
Here at Mac Repair Newcastle we offer a wide range of repair and support services for the Macbook, Pro, and also Air. below you will find a basic list of some of the services we are able to carry out for your beloved Macbook Laptop, we can even repair and replace your macbook screen. Call us at Macbook Repair Newcastle today.
We offer macbook repair services in Newcastle at a price you can afford!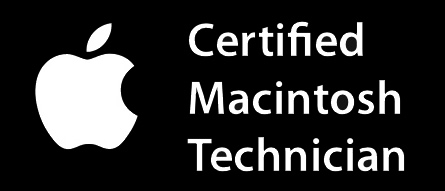 Local Call Rate: 0845 8340933
(EXT 16 TO SPEAK TO THE MACBOOK ENGINEER DIRECT)!
Macbook Repair Newcastle
* APPLE MACBOOK PRO HARD DRIVE REPAIR – UPGRADE
* APPLE MACBOOK PRO DVD (SUPERDRIVE) REPLACEMENT
* APPLE MACBOOK RAM UPGRADE and REPLACEMENT
* APPLE MACBOOK LCD DISPLAY REPAIR and REPLACEMENT
* APPLE MACBOOK PRO KEYBOARD REPAIR and REPLACEMENT
* APPLE MACBOOK PRO TRACKPAD REPAIR and REPLACEMENT
* APPLE MACBOOK DC-IN and I/O BOARD REPLACEMENT
* MAC LOGIC BOARD DIAGNOSTIC SERVICE.
Servicing: Macbook, Macbook Pro, Macbook Air, Macbook Unibody 13″ 15″ 17″ Models In Newcastle & Sunderland
• iMac Screen Repair / Replacement
• iMac Hard Drive Replacement / Upgrade
• iMac Memory Replacement / Upgrade
• iMac Virus / Ad-Ware / Spy-Ware Removal Services
• iMac Hard Drive Data Recovery
• iMac Hard Drive Data Transfer
• iMac Logic Board Repair / Replacement
• iMac Software Installation
• iMac Optical Drive Repair / Replacement
Yes We Can Fix That Macbook Screen!
Apple Macbook Screen Replacement Newcastle
Apple Mac Screen Repair Newcastle
Broken Macbook Screen Newcastle
Cracked Macbook Pro Screen Newcastle
Macbook Repair Newcastle
We also provide our Macbook Repair Service to: Teesside, Middlesborough, Cleveland, Billingham, Yarm, stockton, Darlington, Hartlepool, Newton Acliff, Durham, redcar, Thornaby, Chester Le Street, Sunderland, Washington,  Seaburn, and Seaham.
Recent Job Requests:
1. Hi, I recently bought a second hand Macbook 17″ but unfortunately it didn't come with a charger so I have been using my Macbook charger which was fine until the charger died and took out the charging unit in the Mac at the same time, Im assuming this as it doesn't recognise a charger when plugged in, even the LED on the charger doesn't light up. Does this sound familiar? I've since been told that using a lower watt charger could cause problems? Could this be true and do you think this is what caused the problem? Anyway, is this fixable by yourself?
2. Hi Macbook repair in Newcastle, I just need some help to make my Macbook  run faster. Absolutely not an expert I think it might just need some cleaning up of files/applications. Also when I try to insert more than a couple of images in documents it seems not to be able to handle that very well.I'm in the middle of writing essays so can't really be without it more than one day.
3. I have a Macbook that has stopped booting. I can run it off an Ubuntu disc and have managed to back up everything to an external hard drve this way but it will not fully install ubuntu or run from the mac disc.
Could you give me an idea of how much it would be to fix this? Can Macbook repair Newcastle help me.
4. I have a macbook pro 2009 with 2gb ram and i want to upgrade to 4gb ram. Could you tell me how much this would cost including all VAT and handling costs etc? Many thanks.
5. Please could you send me a quote to replace the glass screen on a 13″ macbook pro
6. Hi I need some sort of apple macbook screen replacement repair service for my macbook pro! I have cracked the screen! please help me. I need a apple macbook screen repair in Newcastle.
Hello, recently I have spilled some water on the keyboard of my Macbook, so some buttons are not working properly. So can i make an appointment and come today? I really need macbook repair newcastle.