Mac Support Newcastle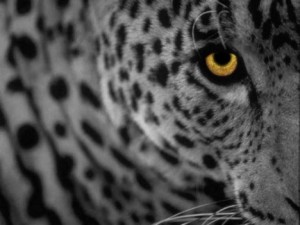 Mac  Support Newcastle knows the important role the Mac plays in your day to day life. Wether you run a business, or just use your Mac for blogging or keeping in contact with friends and family, sometimes you may need a little support to get you back on track.
Our Apple Mac support service Newcastle provides a direct link between you and our Mac experts.
We use phones, email, on location visits, as well as direct remote access to your computer to give you the highest level of support, just when you need it most.
Apple Mac Repairs Newcastle & Sunderland also offers a home and business support package to its customers.
Business & Home Apple Mac Support Newcastle Package:
Fast on site response service

Direct remote support

Phone Support

Discount Mac Repairs

Discount on parts
Mac Support Newcastle
If you are interest in signing up to our Mac Support Package, please don't hesitate to contact us.
Latest Requests:
1) I have a Mac Mini with a 1.66 GHz Intel Core Duo and
512 MB RAM. I'm wondering how much it would cost to upgrade the memory so that I could run Snow Leopard on it? I have no intention of taking it apart and doing it myself.
Sarah- Newcastle
My son has a g5 imac isight it keeps losing it display, we have done a diagnostic and managed to bring to to life. This has happened a few times over months, but it now seems to have die'd, we have backedup the hard drive from another machine, format it and tried to reinstalled from disc. But comes up with an error when it gets to graphic board, we can't read the error code because it is unreadable on screen. Can it be fixed or is it dead.
Brian – Sunderland
I have broken my lcd screen on my macbook pro, i need to get it fixed as soon as possible as i need to use my laptop for doing work. Please let me know when it would be possible to fix it.
Our engineers are very friendly, highly trained and can resolve problems methodically, and in a timely fashion, ensuring your Business or Home Computer has the minimum disruption and downtime as possible.

Lean – Tyne-and-Wear
When I switch my Macbook on it doesn't start up as usual it just shows a blue screen with a folder with a question mark flashing in the middle. Can I bring it in to the York shop to get it fixed? and how much will it cost?
Tim – Newcastle
I have had my Mac for about 2 years and being a student at the time, I bought the cheapest version with the 80GB hard drive and now I'm looking to upgrade the memory. Is this something you would be able to do, without upgrading the whole laptop? And if so how much would it be?
June _ Newcastle
Call us on 0191 232 5638 for Mac Support Newcastle.