iPhone Repair Newcastle
At iPhone Repair Newcastle we are  No 1 repair centre for iPods, iPhones and the new iPad. We can repair broken screens, sounds problems, hard disk problems, charging problems and even liquid damage. 0191 232 5638


iPod & iPhone Repair Newcastle
iPod, iPad, & iPhone Repair and Servicing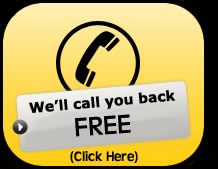 We have also provided , iPad, ipod and iPhone repair in Newcastle and support services to surrounding areas like , Sunderland, Wallsend, Wahington, Blaydon, Durham, Jarrow,  Middlesbrough, Darlington, Hartlepool, South Shields and Gateshead.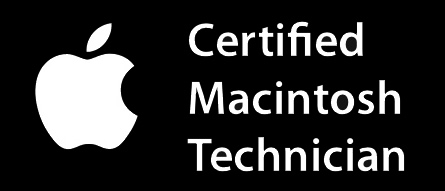 iPhone Repair Newcastle specialize in the repair and service of your faulty iPod or iPhone 3G, 3GS, 4 or the all new iPhone 4Gs. Just some of the things we take care of are battery replacements, cracked or damaged LCD screens, case replacements and software re-installation and upgrades. Our services include the repair of the iPod iPhone 3G and iPhone 3GS and iPod Touch, Classic, video, nano, mini and all the original models including the Photo and B&W. Mac Repair Newcastle is one of the few repair services that can facilitate iPod Shuffle as well as replacing cracked screens / glass on the  iPhone 2G, 3G, 3Gs,4 and the new iPhone 4Gs. All services are carried out by a certified technician for your peace of mind.
We also offer a iPod repair service for iPod touch, iPod Nano, Classic, and the iPad. iPod Colour,iPod Black & White, Video iPod, 3Rd Generation iPod, as well as the iPad.
We also cover: Teesside, Middlesborough, Cleveland, Billingham, Yarm, stockton, Darlington, Hartlepool, Newton Acliff, Durham, redcar, Thornaby, Chester Le Street, Sunderland, Washington,  Seaburn, and Seaham.
FREELANCE TRUSTED APPLE CERTIFIED ENGINEERS | AFFORDABLE RATES!
iPod & iPhone Repair Newcastle
Battery replacement
Click Wheel
Dock connector
Front casing
Full Housing

Headphone socket
LCD replacement
Liquid Damage
iPod not powering
Fault not listed

Rear casing
Screen lens
iPod software problem
Hard Disk Fault
.
Recent Job Requests:
1. I have a iPhone 3 g and it developed a crack on the rear case could I have a quote of repair and is there any risk involved changing the case as the phone is fine
2. Hi there iphone repair newcastle. My dad's 5th Generation 30gb Ipod classic has developed a fault whereby it makes a loud clicking noise and it goes crazy almost restarting itself. I think it must be the hard drive? Is this something that could be replaced and if so, do you think it would be worth the cost of the repair? I will look forward to hearing back from you.
3. I have a cracked screen on a i pod touch 3g .Could you please give me a quote for repair on the above tel number. Thanks
4. my son's iphone 3g dose not charge. the only thing he is getting on his screen is a battery with a red line. i have tryed to reset the phone but nothing happens. please could yo give me a price for a repair and a change of batery please.
5. Hi iPhone Repair Newcastle Do you repair smashed screens, if so, could you provide me with an approximate cost and the timescale for the repairs. In addition, details on your location would be required. thanks iphone repairs newcastle.
6. The silent switch on my iPhone has stopped working. If in silent mode the phone switches between profiles constantly even more so when the button is even lightly pressed or the phone is being used. However if the phone is in loud mode it is perfectly fine.
I need the phone to work in silent mode. What are the repair options?
7. The ipod clicker wheel does not work / respond. Please can you advise how much this would cost to replace and approximatley how long it would take to repair. I am based in Whitley Bay so i can travel to the nearest iPhone Repair Newcastle repair shop.
8. I have an iphone 3g 16gb, and I was wandering if I could get a quote for some repairs. The volume rocker and silent/loud switch have both come off and need replacing, and i need a new rear cover (black) as it is cracked. How much would these repairs cost? Bearing in mind I live in newcastle so shipping would not necessarily be required.
9. Hi could you let me know the cost involved in repairing an iphone that has a cracked screen, The screen is cracked but on the other side of the front screen. I also cant see part of the screen that has almost 'leaked'.
Good morning mac and iphone repair newcastle  I hope you can help.I dropped my iPhone 3GS down the stairs and as a result the screen is cracked/shattered. Are you able to replace to front screen?I live local.
10. I dropped my phone 4Gs last night and the screen has broke. Everything still works so its just the glas to replace. I have the white back on the phone as well and would like a cost of replacing the glass and the back. Please contact me.
11. Just a follow up from our previous convosation earlier, i tried setting up a new user account on my PC, intalled the latest version of Itunes, set the phone to dfu mode, and performed the restore, unfortunatly it will not restor the phone and continues to show the error code 1015??? Ive even resulted to watching youtube clips on the subject, which would indicate this is a common problem, but still i cant work the bloody thing out!!!Any help on the matter would be greatly appreciated, its not a problem for me if i could pop the phone down to you, if you believe you could resolve the issue.
12. I have an iphone 4 but it got wet and now it won't turn on!! I'm struggling to live without it. I don't live near nottingham but I'm happy to post in special delivery. Do you know how much it will cost to repair or even if it can be fixed?
Contact us at iPhone Repair Newcastle today!