Mac Repair Newcastle
We are  Mac Repair Newcastle . Apple Computer repair and upgrade certified engineers with over ten years' experience on the full range of Apple Macintosh computers past and present. We have a small local  team of Computer Technicians providing Apple iPod, iPhone, iPad, Mac Repairs to Newcastle, Sunderland, Wallsend, Wahington, Blaydon, Durham, Jarrow, Newcastle-upon-tyne, Darlington, Middlesbrough, Hartlepool, South Shields and Gateshead. Mac Repair Newcastle have engineers available daily so call us now on 0191 232 5638

Mac Repair Newcastle
Mac Repair Newcastle understands that Apple Mac, iPhone, iPod, and iPad lovers worldwide know how dependable Apple Mac technologies can be. However, even the best technologies need to be repaired from time to time. Our Apple Mac repair experts are dedicated to servicing your systems, ipod, ipad, or iphone quickly and proficiently to get you back up in running in no time at all.


Our team of Apple certified engineers can deal with all out of warranty Apple Macintosh computer repairs including, Xserve, Mac Pro, iMac, Powermac G5, Power Mac G4, iMac, Macbook Pro, Macbook Air, Macbook, iBook, Mac Mini, Powerbook G4. As well as being able to fix the iPhone 2G, 3G, 3Gs, 4 and iphone 4Gs. We also offer a iPod repair service for iPod touch, iPod Nano, Classic, and the iPad.
BEWARE OF IMITATIONS!Please Note: We are the original Mac Repair Ltd – NewcastleOther sites may brand themselves as Apple Repair Specialists when in fact they may not be.  Our repairs are carried out by a Certified Apple Technician in Newcastle for your peace of mind.
FREELANCE TRUSTED APPLE CERTIFIED ENGINEERS | AFFORDABLE RATES!
Services a price you can afford: The way we work is simple. When you call the cost of the call is charged at your local rate and all advice and phone support is free with no hidden charges.If we can't fix your issue over the phone we will arrange  a appointment to bring it in or send a engineer out to you.We  provides support and repairs throughout our Mac Repairs Partners across the uk and in london via iFixExpress, and we can also be found on IT Professionals Here are just some of the services We offer for your Mac Computer.
Apple Home or Business Support

Apple Mac Parts

Apple Data Recovery

Apple Mac Sales

Apple & Adobe Training

Apple Mac LCD Screen Replacement

Apple Mac Upgrades

Apple Mac Backup

Apple Macintosh Business Solutions
Apple Mac & iPhone Repairs Newcastle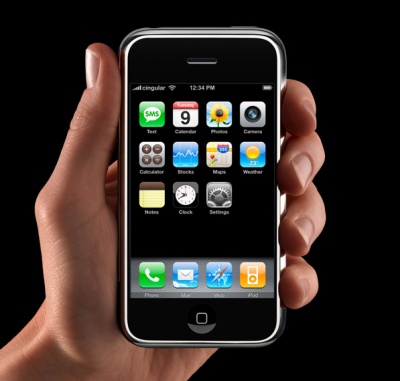 We also cover:
Benwell and Scotswood, Blakelaw,
Byker, Castle, Dene, Denton, Gosforth, Elswick, Fawdon,Fenham, Heaton, Jesmond
Kenton, Lemington, Newburn, Ouseburn, Parklands, Walker, Walkergate, Westerhope, Westgate, Wingrove,Woolsington, Gateshead, , Houghton,  Le Spring,  North Shields Washington, Whitley Bay
We also provide Mac & iPhone Repairs to: Teesside, Middlesborough, Cleveland, Billingham, Yarm, Stockton, Darlington, Hartlepool, Newton Acliff, Durham, Redcar, Thornaby, Chester Le Street, Sunderland, Washington, Seaburn, Seaham. and you can read the latest company press releases @ journalism.co.uk
Mac Repair Newcastle
Recent Job Requests
1. Hi mac repair newcastle, I was working on my mac and the hard drive suddenly starting clicking and obviously it now will not load. I would like to find out about the data recovery option and how much it would be to recover the files and things like bookmarks etc.

2. I wonder if you can help!? The back case cracked on my iPhone 3GS so I bought a replacement case and tried to replace it… However during trying to replace the back cover a small ribbon cable marked 'A' snapped on the speaker assembly in the bottom of the phone and now I can't get any sound out of the loudspeaker. I think the phone just needs a new speaker assembly in it. Is this something you guys could fix?

3. Been to Apple. They reckon my logic board is broken (the Genius must have used his x-ray vision because he did no other testing than use his eyes). How much for you to establish what is actually wrong? Its a Mid 2007 MacBook 13″. Can you give me a quote to replace the logic board in case the Genius is right. 
4. One of our Intel MacBooks has developed a problem and I would like to know how much it would cost to have it checked and diagnosed, with a view of potentially repairing it if economically viable. The problem summary: no operating system installation disks will install (including the original disks that came with the Macbook, and a new Snow Leopard disk) but installation always fails with an error about the destination drive. I have replaced the superdrive to no effect, and replacing the hard disk with a new one also had no effect.
The only way I can get an operating system onto the Macbook hard drive is to put its drive into an identical Macbook, run the installation and then replace the drive back into the original machine. So, what costs would be involved in diagnosing and quoting on a repair, and what turnaround time would be involved.
5. I need a quote for how much it would be to format a SATA HDD (Supplied) for a Macbook A1181 and then installing Snow Leopard onto the drive. The drive and OS would be supplied to you standalone as I'm quite comfortable fitting the drive into the machine myself, problem is my DVD drive has died so I currently can't install the drive then put Snow Leopard onto it.
6. When I switch my Macbook on it appears to start up the start up noise and fan sound as though its booting but the screen remains blank. It was working fine the day before but the fan has been making loud noises for sometime. Could this be repaired? I am student with limited income and really need this to be repaired ASAP could you please help? Thank you for your time.
7. I have a kaputt emac (has happened before) – but more importantly I would like help setting up a PC in my home study, with the option of retrieving all the documents and files from an old imac and the defunct emac. I would also like to continue using my apple notebook wirelessly. It's a Victoria house and we use virgin media broadband but don't know whether the modem and wireless system we've got is the best. I've left a message on the answerphone for the engineer. The date I could be at home to have a visit is Thursday 28th October – and I would really appreciate a visit then. We've had a big house changeover and need a fresh look at how we organise things. I use apple for personal preference (always have and will continue to use a mac notebook) but one aspect of my work now needs a PC set up.) Hope that makes sense.
8.H i Mac Repair Newcastle , I have a 12-inch Powerbook G4 1.5Ghz. After starting it last week it is stuck on the gray screen with spinning logo. I've tried booting it in safe mode, and resetting the NVRAM/PRAM, but to no avail. I would try booting it from the disc, but the disc drive locked shut some time ago, and I've put off getting it fixed!
.
9. I was just wondering if I could get a quote. I dropped my iPhone and it needs repair now the screen is shattered. I've been told it's a new digitiser I need as I can still see everything on the screen but the glass is shattered too. I've been quoted £35 from one place and £40 from another. I just wondered how much it would be for you to repair it.
10. i have a macbook 13″ and have just bought a new battery for it as it was not powering up but now i have the new battery fitted when i switch it on the screen flashes and then goes straight off, but the led light at the bottom of the mac stays on to say the mac is switched on. do you have any solutions for this i think it may be the screen and if so would you be able to fix it and roughly how much would it cost.
11. Macbook has stopped recognising its battery. Initially it would just show the "X" in the battery status icon, however the Macbook now suddenly switches off about 1-2 mins after booting up if thebattery is in the machine. I have tried it with another (used) battery in the Cancom store and it would show the "X" again, then "not charging" although this time it didn't appear to be turning itself off.


.
12. I have an ipod touch and it has a crack in the bottom of the screen, it still works and everything im just wondering how much am i looking at to get the screen fixed or replaced?
Mac Repair Newcastle | Part Of Mac Repair Ltd